Big Belly Deli
513B Medford St, Somerville, MA 02145
Order now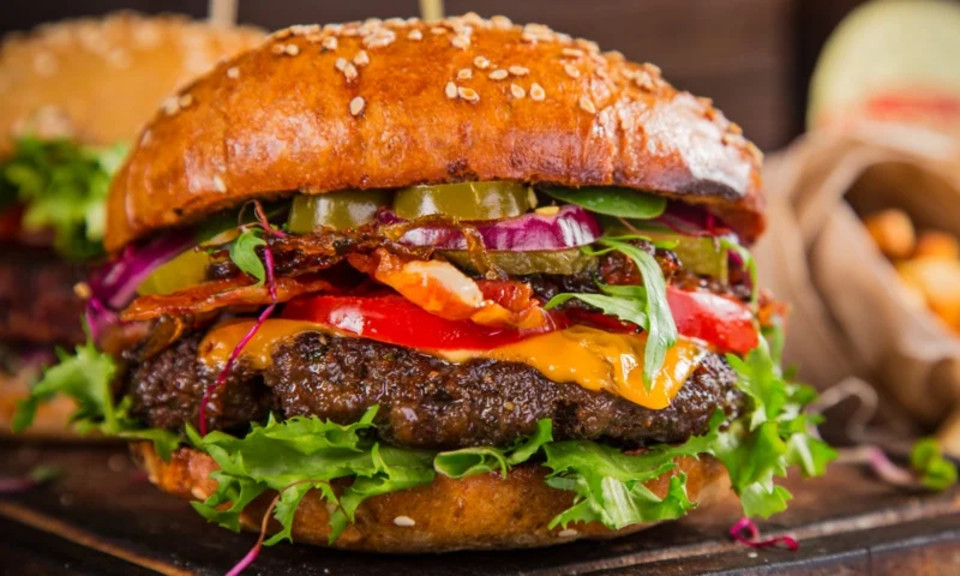 Nicole
I just ordered a Mayflower sandwich, and the 4 cheese mac & cheese. The sandwich was huge, and the mac and cheese was also sizeable, and very tasty. Of course it was too much for one sitting, so it's pretty much 2 or even 3 meals, for under $20. I'm certainly not going to complain. The delivery actually came sooner than the ETA, which is yet another bonus. This restaurant is on par with what was once Deli-icious in Davis (RIP), so if you were fond of that restaurant, and happen to be looking for a great alternative, it's this place.

I look forward to future foodings with you, Big Belly Deli. <3
Nicole
STOP!!
Seriously, stop flipping through the restaurants, you found what you need - this place has THE BEST FOOD EVER!!

I absolutely love the food here. Its sooo good and has become my favorite go to place. The pick 2 option is perfect for anyone not wanting to narrow down their food option to one item. In addition, the portions are so generous and absolutely delicious. Their house mac and cheese is like what youd make at home, but better.

I dont think I can recommend this place enough, youll always be happy - I know that I always am!!
Maria Teresa
Was quite surprised by the quality of the beef and bun in the hamburger - it was cooked just likeI requested and overall it was delicious. The fries side order was enormous- enough for 3 pple. Though they weren't my favorite kind - these were those battered looking crunchy types, I prefer the classic handcut plain fries - they arrived crisp and hot as if they had just been fried. This is definitely a great place to order from, they never fail to deliver fresh and hot food. Kudos!
Michael
I have ordered from here many times, and they have been excellent every time. Delivery is consistently fast, and the food is delicious.

Philly Steak & Cheese with extra cheese is probably my favorite, though all the other sandwiches I've tried have been great, as well. The different baked mac & cheeses and burgers are all fantastic. I just made myself so hungry writing this review... Ordering again now!
Rita
Delivery on time, food was hot and ready to eat.

Tiramisu: 3.5/5
Pulled Pork Mac & Cheese: 4/5
Pulled pork part of the meal was delicious, the mac and cheese was lacking in cheese flavor.
Mayflower Sandwich: 4/5

I still give it a 5 because overall experience was good.
Carol
First time ordering from here and I was BLOWN AWAY - their tomato sauce is an exact duplicate of the great sauce New Yorkers grew up on back in the day; not too sweet and not flavorless - it's hard these days to find a place that makes sauce that really tastes "Italian" - this was PERFECT. Putting the sauce aside for a sec, the food itself was fantastic, the prices aren't ridiculous, and the menu descriptions have humor and personality.) The driver was wonderful as well! OUR #1 GO-TO FROM NOW ON!
Jack
Big Belly Deli makes the best sandwiches that I've ordered on this app, or others. Great ingredients, delicious combos, and EXTREMELY quick delivery. Usually gets to my house in half the estimated time
Charles
I now have a big belly
About us
Deli, Dinner, Salads, Sandwiches, Soup
Today

Delivery: 11:00 AM - 10:15 PM

Takeout: 11:00 AM - 6:45 PM

Delivery

Monday:

11:00 AM - 10:15 PM

Tuesday:

11:00 AM - 10:15 PM

Wednesday:

11:00 AM - 10:15 PM

Thursday:

11:00 AM - 11:45 PM

Friday:

11:00 AM - 11:45 PM

Saturday:

11:00 AM - 6:45 PM

Takeout

Monday:

11:00 AM - 11:45 PM

Tuesday:

11:00 AM - 11:45 PM

Wednesday:

11:00 AM - 11:45 PM

Thursday:

11:00 AM - 11:45 PM

Friday:

11:00 AM - 11:45 PM

Saturday:

11:00 AM - 6:45 PM